B i o g r a p h y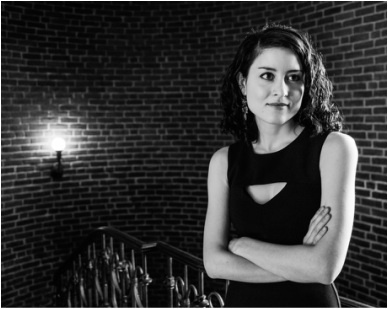 Hilary Purrington is a New York City-based composer of chamber, choral, and orchestral music. Her work has been recognized by the American Academy of Arts and Letters, the American Society of Composers, Authors, and Publishers (ASCAP), the International Alliance for Women in Music, and the National Federation of Music Clubs (NFMC), among others.
​
In the summer of 2012, Purrington received funding through a Wagoner Foreign Study Grant to study Music Composition and German Language at the Freie Universität Berlin, and in the summer of 2013, she participated as a Fellow at the Yale School of Music Norfolk Chamber Music Festival. Most recently, she was featured on the 2016 NY Phil Biennial's New Music New Haven concert and on the American Composers Orchestra's 2017 Underwood New Music Readings. Purrington's music has been performed by many distinguished ensembles, including the Peabody Modern Orchestra, the Yale Philharmonia, the American Modern Ensemble, and the ChoralArt Camerata. Recent commissions include new works for the Chicago Harp Quartet, the Musical Chairs Chamber Ensemble, and the Melodia Women's Choir of NYC. Upcoming projects include commissions from inFLUX, the New York Youth Symphony, and the American Composers Orchestra.
​
Purrington holds degrees from the Yale School of Music, The Juilliard School, and the Shepherd School of Music at Rice University.



---